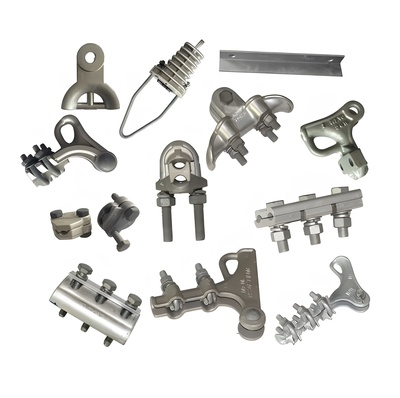 Popularly known as MV cable accessories, medium voltage cable accessories have a voltage ranging from 1kV to 42kV. However, these numbers aren't definitive as different countries use different systems and standards. MV cable accessories are essential for installing a strong medium voltage cable network and provide high-quality network stability and product performance, amongst other benefits.
Installation Of Medium Voltage Cable Accessories
Medium voltage cable accessories are usually installed using the given below three technologies:
Heat Shrink Technology
One of the simplest technologies, heat-shrink, is used for cables with a voltage level lower than 35kV. The cable accessories are first heated and expanded in this process and then left to cool in that state.
Cold Shrink Technology
EPDM tubes (Ethylene-Propylene-Diene-Monomer) are used, which are expanded on some rigid core. The core is removed, allowing the stretched part to contract back to its original shape.
Push-On Systems
These systems are used for medium voltage cable accessories not provided in the expanded state. Also known as the slip-on system, every accessory is made into such a size that it can fit into the cable easier and without using any special tools or machines.
Types Of Medium Voltage Cable Accessories
There are different types of MV cable accessories available for different purposes. The different types of Mv cable accessories usually available are:
straight cable joints are used to connect two cables of similar design. They are generally used to extend cables and are preferred for indoor, outdoor, and submerged jointing purposes.
Transition cable joints are the type of mv cable accessories used for joining cables that vary in design. Transition cable joints are extremely useful when joining a traditionally made cable with the new style cables made of polymer. We can also connect a 1 core cable to a 3 core cable.
These cables connect branch cables to the main cable. These cables are generally used for low-voltage and polymeric cables with cores from anywhere between 1 and 5.
cable terminations are used to form a connection between cables and other equipment, another cable, or a junction. They come in different shapes and sizes and ensure that the electricity flow is done correctly.
A screen separable connector connects terminating cables to equipment such as switchgear, motors, and transformers. It can be used for indoor as well as outdoor use.
Conclusion
Medium voltage cable accessories form an important part of an electrical network and come with several uses. It can be used for sealing the ends of the cable, straight connecting of two cables and indoor and outdoor termination. Different MV cable accessories have different uses and must be chosen accordingly.